Simon Cowell as You've Never Seen (or Heard!) Him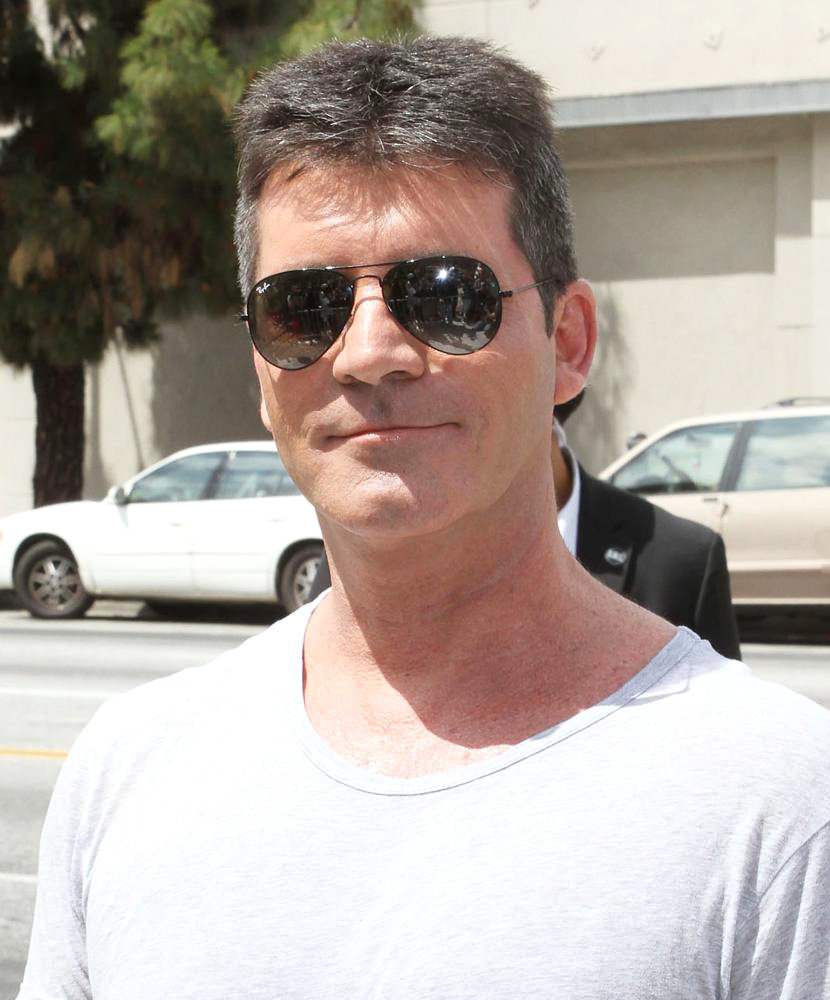 Asked whether he was looking forward to becoming a parent, he told BBC Breakfast: "I am good with kids because I like kids. I really do like them and I listen to them. "Once I got used to it (becoming a father) I did get excited. I think I will be a good dad, so I'm excited." But Cowell insisted that he will not deal with dirty nappies. "I'm not doing that, 100 per cent absolutely not going near that," he told the show, and asked whether he would delegate to someone else, he replied: "Of course." Cowell also hinted that he will not let his baby get in the way when it comes to getting his beauty sleep. Warned by Harry Hill, who has written The X Factor musical, that he would feel exhausted from sleepless nights, he replied: "Can't I just get a nanny?" Cowell, who is promoting new musical I Can't Sing, spoke as the new contestants on this year's Strictly Come Dancing were unveiled. He said that he relished the ratings battle with his own show, The X Factor. "It's a little bit of a battle. I like that because you can't always assume that you're going to beat the competition but it makes us work harder", he said. "It's annoying when they beat us but in other years we beat them. We'll beat them (this year)." Cowell said that he had banned the words "journey" and "dream" from The X Factor, saying: "I hate people saying 'you're going on a journey' because you're not going on a journey.
Simon Cowell Tells Downton Abbey's Nigel Harman To Be A 'D**k Every Night' As Actor Gets Ready To Play Him
PA Images / Sean Dempsey/PA Wire Harry Hill and Simon Cowell with 'I Can't Sing' actor Nigel Harman The TV Burp star opened a preview of his forthcoming show I Can't Sing!, attended by Digital Spy, with a comedy routine in which he joked about his wife conceiving a love child with Cowell on the Syco boss's yacht. "Some years ago I had the idea for the musical," he explained to the audience, which included Cowell himself. "I phoned Simon Cowell up and he said, 'Harry, why don't you and your wife join me on my yacht?' I said, 'You're not going to get me like that'. "Anyway we went and that child starts school tomorrow. I wouldn't mind but we hadn't even left Southampton. He conceives all his children in international waters for tax reasons." WENN Simon Cowell with the mother of his baby, Lauren Silverman During a later Q&A, compere Lisa Snowdon stated that the X Factor musical was Hill's brainchild, at which point the comedian clarified: "Not love child, brainchild." He continued: "Actually what I did was I phoned up [ITV Director of Television] Peter Fincham – I thought I'll have to get to Simon somehow, he's not in the phonebook. "Peter said, 'I'm in the bath', I said, 'I need to talk to Simon Cowell', he said, 'I'll just hand you over'." Instagram / nikkohurtado Cheryl Cole's tattoo Hill also passed judgement on former X Factor judge Cole's elaborate, headline-grabbing floral tattoo. "Do we miss Cheryl Cole [on X Factor]?" he asked. "Not really, no. I say to Cheryl Cole, wake up and smell the roses." I Can't Sing! The X Factor Musical will premiere at the London Palladium on March 26, 2014 after previews starting from February 27.
Simon Cowell: I'm better with kids than babies
(FameFlynet) We knew Simon Cowell had a sweet side in there somewhere! The "King of Mean," 53, has turned into a big old mush when it comes to talking about the forthcoming arrival of his first child with girlfriend Lauren Silverman. "It is just surreal," is how he described seeing a sonogram in an interview with The Times of London newspaper. "You literally see this thing which is now alive moving around. I feel very paternal right now. So I am very happy." The "X Factor" judge is feeling so paternal, he even posed for photographers holding a onesie though, frankly, we are surprised it wasn't a white v-neck T-shirt, which is pretty much all he wears. Cowell, who famously declared that he had no interest in having children, may show a more tender side when it comes to his offspring, but he promises he won't lose his edge at the judging table. "I can assure you: I won't go soft," he told the paper and we believe him. Cowell's baby news was one of the biggest headlines of the summer . In late July, it was revealed that Silverman, who was married to someone else, was pregnant with the British star's child. Initially coy, Cowell later confirmed to the BBC that he was "proud" to become a dad, and that Silverman is a "very special girl." As for Silverman's relationship status, she reached a divorce settlement with her husband, Andrew, in mid-August, and has been on a PDA tour with Cowell ever since. More Celebrity Features on Yahoo!:
Simon Cowell baby, Cheryl Cole tattoo mocked at 'X Factor' musical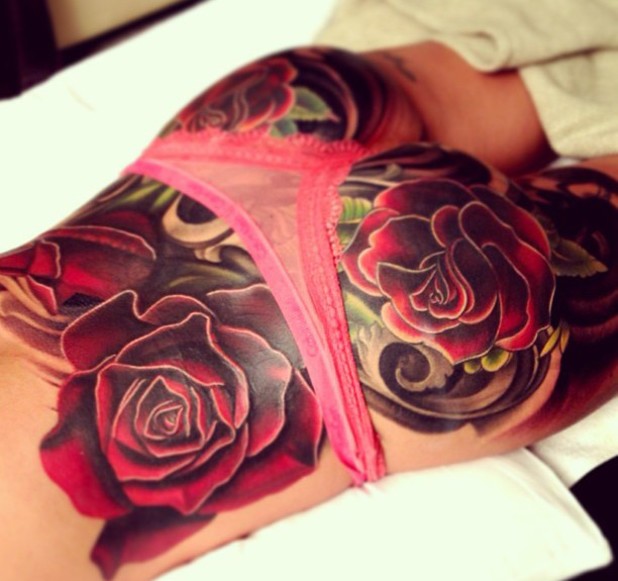 Search Simon Cowell Tells Downton Abbey's Nigel Harman To Be A 'D**k Every Night' As Actor Gets Ready To Play Him EntertainmentWise 10 hours ago Print He may have a role in the hit period drama Downton Abbey, but actor Nigel Harman will also be seen treading the boards having taken up the role of playing media mogul extraordinaire, Simon Cowell in a new musical about the X Factor. And it appears that Nigel has been given some advice about how he should act from the man himself….Let's just say, it's not conventional advice… Revealing what tips he would give to Nigel, who is probably best known for his role as Dennis Rickman in EastEnders, Digital Spy quoted the TV star and soon-to-be dad saying: "Just be a d**k every night. I try not to be too involved because this is not something I have ever done before. "I want them to feel they have got free rein to do pretty much what they would like, otherwise it is going to feel a bit too censored." Nigel poses with Simon for the X Factor musical: I Can't Sing (WENN) The media mogul, who made a surprise return to the X Factor when he arrived at its press launch last week, also admitted to The Times that he was worried about the musical – which is comedian Harry Hill's latest offering, being "dreadful", but as he watched it, he realised he had nothing to worry about. The star said: "Within about 10 minutes, I relaxed. I thought it was really funny, very well observed and not a puff piece. "I get it full on throughout the whole show. If it took myself too seriously, this project would never have gone ahead. I knew with Harry as the writer I was going to get a lot of stick but it is done in quite an affectionate way." "I never want to take myself or the show too seriously", Si concluded. Meanwhile, Simon recently spoke of his pride at the X Factor reaching it's 10th year of transmission. Speaking at the press launch, Simon who will be seen returning to the X Factor USA later this month, gushed: "It was absolutely incredible", he said of the preview of the first episode before adding: "Great panel, great talent and its just so easy after 10 years to get lazy, make the same show again but the enthusiasm, the changes, the judging panel is fantastic." Crediting the show's host, Simon added: "Dermot of course", before making a cheeky reference to new Xtra Factor host Matt Richardson. He continued: "Caroline, the new arrival" Simon also made a dig at himself over the impending arrival of his first child as he finished with: "It feels fresh and its fantastic and Im very proud to be apart of this show and once again I feel like a very proud daddy."
Simon Cowell has admitted he deals with young children better than babies but he cannot wait to become a dad for the first time. Simon Cowell admits he's "not great" with babies. The 'X Factor' supremo is expecting his first child with American socialite Lauren Silverman and although he can't wait to become a dad, he admits he's nervous about dealing with a newborn. During an interview with Magic 105.4 FM breakfast show host Neil Fox – who was a judge with the music mogul on TV talent show 'Pop Idol' – Simon revealed: "I do like kids, I'm not sure I can deal with the whole baby thing, I'm not great with babies, but I'm good with kids, you know once they can talk to you and you can talk to them, I think it'll be fantastic!" Simon, 53, also confessed it was quite a shock when Lauren – the ex-wife of the star's friend Andrew Silverman – contacted him to say he was going to be a daddy. However, he quickly got used to the idea and now Simon – who is in a relationship with Lauren – cannot wait to throw himself into fatherhood. He told the British radio station: "It was a surprise initially … I got a phone call with the news. Some of the circumstances around this were very uncomfortable to say the least, you know … but it happened and she's an incredible girl. Once I got used to the idea that I was going to be a dad, then I was really happy, really happy. So, I'm really looking forward to it … It was quite dramatic, but you have to put things into perspective, it happened and I think I've dealt with it well.